0

Is the Dyson DC41 Animal Complete Vacuum the right cleaner for you?
Is the hair that your pet sheds driving you crazy?
Are you forever dragging your back-breaking conventional vacuum cleaner out of the cupboard only to get minimal result from your efforts?
Well, 'I have been there and done that', as the saying goes.
About Dyson DC41 Complete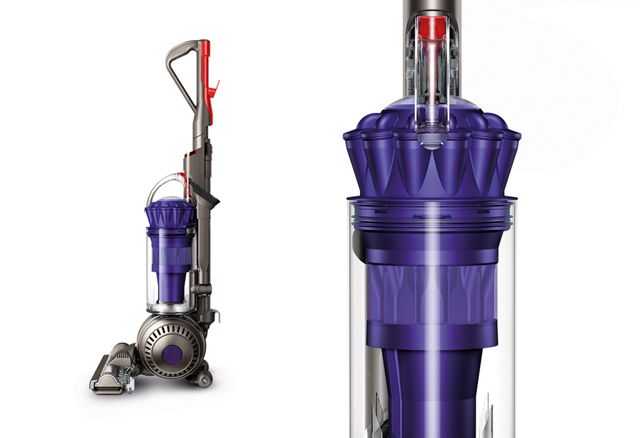 What I've never understood is how an animal can shed so much hair in one day, and still have heaps more to shed the next day. It's truly unbelievable. If humans shed their hair to the extent that an animal does; well, that's a scary thought!
I really do love my two delightful feline friends but they can be hard work when they choose to live the greater part of their days inside the house.
To get back to the Dyson DC41 Animal Complete vacuum, I well remember the early 1990s when Dyson vacuum cleaners entered the New Zealand market. Although considered by some to be expensive, they quickly gained the reputation of being the Number 1 vacuum cleaner particularly for those inflicted with allergies.​
Today, the Dyson vacuum cleaner brand continues to remain prominent in the world wide market, which speaks for itself in terms of quality of product and value to the consumer.
With the millions of people who suffer with allergic reactions to animal hair, including me, we can be thankful that James Dyson had the determination to develop his idea of using cyclonic separation to create a vacuum cleaner that would improve the quality of lives.
Not only did James continue to develop his range of Dyson Vacuum Cleaners, he remained persistent in marketing of his products and today we have the opportunity of using the Dyson DC41 Animal Complete Bagless Vacuum to eradicate from our own homes the dust mites, animal hair and dander that is the cause of so much distress to those who suffer from the affects of allergens.​
Here are the 6 Great Reasons to Love this Vacuum
It is the most powerful vacuum for cleaning up animal hair, cat dander and dust mites.
Ridding your home of these allergens gives huge relief to anyone who suffers with hayfever, sinus problems or asthma.
​It lightens your workload with effortless maneuvering when vacuuming under beds, low furniture and other difficult places in your home.
​You do NOT need to make adjustments to the brush when moving from carpet to hard floors as the automatic brush function adjusts to all floor surfaces, including delicate surfaces.
​You are sure to love the Long Reach Wand that makes life easy when cleaning stairs and high places.
And finally, a 5-YEAR Warranty accompanies the purchase of the Dyson DC14 Animal Complete Vacuum.
More About the Dyson DC41 Animal Complete
Ball Technology benefits.
An outstanding feature of the Dyson DC41 Animal Complete Bagless vacuum is Ball technology which provides ease of manipulation around small items and difficult areas. The maneuverability due to the Ball technology does away with having to move small items on the floor such as pot plants, kitchen tidies, stools etc.
A big plus with the DC41 is that it maneuvers effortlessly when cleaning under beds, low furniture such as couches and other difficult places in your home.
At times when one needs to do a quick 'whirl around' with the vacuum to pick the bits and pieces left on the floor by the children or others who aren't interested in keeping the room tidy, the Dyson DC41 vacuum cleaner fits the bill nicely.
The Ball contains the main technology and this automatic function results in less need for bending down from time to time to adjust fixtures.
Overall, the Dyson DC41 Animal Complete Bagless Vacuum is a powerful upright vacuum with great functionality. It deals with cleaning carpets, hard floors, furniture, soft furnishings and walls. In fact, the DC41 does a great job of cleaning the complete interior of your home.
With the DC41 Complete you can rid your house of dirt, dust mites, animal hair and cat dander, thereby giving you the satisfaction of knowing that after every use of this vacuum cleaner your home is as free as it possibly can be from troublesome allergens that cause so much suffering in the form of hayfever, severe sinus problems, asthma and other respiratory diseases.​
Important Facts of the DC41 Animal Complete Vacuum.
Some Additional Benefits of using the DC41.
This vacuum is bagless saving on the cost of replacement bags.
Dirt is sent to a bin and this makes for easy disposal of the contents.
The bin is transparent and therefore it is easy to see when it needs emptying.
Latest Ball technology powers DC14 Animal Complete.
Radial Root Technology ensures complete suction.
The vacuum is powerful and robust in spite of being light weight.
The DC14 requires low maintenance. It has 2 filters that need washing at no more than 3 monthly periods.
A tool bag accompanies the DC14 Animal Complete Bagless vacuum; the tool bag contains 3 brushes; 1 is a Stiff Bristle Brush, the 2nd one is a Soft Dusting Brush and the 3rd one is a Multi-Angle Brush. Also included is a Cleaning Powder.
Verdict
The Dyson DC41 Animal Complete Bagless Vacuum which may be seen to be a little expensive. However, I believe that the value is in the Vacuum Cleaner being able to deal with eradication of dust mites, pet hair and dander. Living without such allergens is invaluable to the hundreds of thousands of people who constantly experience the distress of allergies and respiratory diseases due to ongoing interaction with such allergens as those previously described.
The Dyson DC41 Animal Complete Bagless Vacuum is the top of the range model in comparison to other Dyson Animal Vacuum Cleaners. It includes a Tangle-Free Turbine Tool and a Tool Bag containing a Stiff Bristle Brush, a Multi-Angle Brush, a Soft-Dusting Brush, Zorb Cleaning Powder, plus a Wand for cleaning high areas. The other models do not include these items.
Dyson DC41 Review Animal Complete Video
Watch the DC14 Animal Compete in action – It is Brilliant!
I love the way this vacuum glides over different floor surfaces. I hope you enjoy watching this short video.
Invention – What Does It Take to Succeed?
James Dyson's story.
This video has so much more meaning than the invention of a bagless vacuum. James Dyson talks about failure before success; an inspirational story!